Welcome to TORATO Servicves.
We are providing you following courses.
Courses recognized from UGC,MCI, INC, PCI, BCI, NCTE, AICTE Save time, 100% Good Results.
1. B.A/ B. Sc (all subjects) 2. M.A/ M. Sc /M.Com (all subjects) 3. B.A LL.B(Hons)/B.Com LL.B/ LL.B/ LLM/ PG Diploma 4. B.C.A/ M.C.A/ M. Sc 5. MBA / BBA/B.Com 6. B. Sc (Nano Technology) 7. B. Lib 8. Diploma in Stenography 9. Bachelor of Hotel Management, Travel & Tourism 10. Diploma in Hotel Management 11.Diploma in Food production & Culinary arts 12.Diploma in bakery & confectionery 13. B. Tech / M. Tech 14. Bachelor in Yoga/ PG Diploma 15. B. Pharmacy/ D. Pharmacy 16. Diploma in Ayurvedic Pharmacy 17. B. P .T (Bachelor of Physiotherapy) 18. BJMC (Bachelor of Journalism & Mass Communication)/ MJMC 19. PG Diploma in Media Studies 20. Bachelor of fashion Designing / Diploma in CAD/FD 21. Bachelor of Physical Education 22. M. Phil 23. PH. D (All support like Course work, Thesis, Synopsis, Journal Publication etc available)
ONLINE ADMISSION START SESSION 20-21 1000+ADMISSION 200+ COLLAGE 5000+ COUNCILLING PLEASE CONTACT .....................
MBBS BDS, BAMS, BHMS, BUMS, BPT, PHARMACY, NURSING,BSC MLT,DMLT, BMRT(X-RAY COURSES) , BSC OT TECH AND ANESTHESIA , BSC OPTOMETRY, BSC RENAL DIALYSIS,BSC YOGA AND NEPHROPATHY, ENGINEERING, BSC IT,BSC BIO TECH, MCA, BCA, PGDCA, ADCA, BSC CS, MBA, MHA, BBA, BBM, B.COM, B. H. M, BSC HOTEL MANAGEMENT,MEDIA MANAGEMENT, DIPLOMA IN HOTEL AND TOURISM, BSC FASHION DESIGNING, BSC INTERIOR DESIGNING, BSC AGRICULTURE dental hygienist dental technicians all medical n technical course FOR ADMISSION📞 9170408171, 9044244561 ➡️LOW FEES BETTER EDUCATION ➡️SC ST OBC & GENERAL STUDENT SCHOLARSHIP BASE ADMISSION ➡️BACK DATE SESSION ADMISSION SESSION 19-20 ➡️SCHOLARSHIP POLICY ALL TYPES ADMISSION COURSES..................
What's app / Call on-8756211222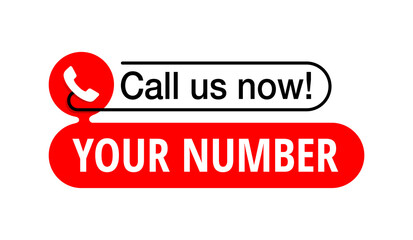 More details, call 8756211222